Called Anointed Sent is a multi-faceted vision being raised up in these last days to train and support individuals, families, communities, leadership and churches locally as well as in the uttermost parts of the world to become effective in their proper gifts and callings.

Called Anointed Sent is a group of many groups. Divisions are made according to different visions and areas. These divisions are subordinates working under the leadership of Called Anointed Sent. Each vision has a Charter with an Ordained Overseer.

Each Ordination has their own personal calling and positioning from and by the Lord Jesus Christ. Each Charter is run by a vision given by the one ordained.

It is our belief at Called Anointed Sent that none of us are an island unto our self. Believe that the Lord gives vision to a leader. This is the person that God calls. As this person yields to the call of God and seeks the face of God to make his or her calling sure there are workers added to bring the vision to pass. The call can be any of the avenues of bringing forth the good news of Jesus Christ in the Kingdom of God. The greater the unity among the group the greater the anointing (presence of God).




Called Anointed Sent
Executive Board

President & Founder Sharon "Loraine" Bossaller
Starla Neal
​Treasurer
Judith Routh
Board Member
A ministry covered in Faith Hope and Love
Rooted in the solid rock Jesus Christ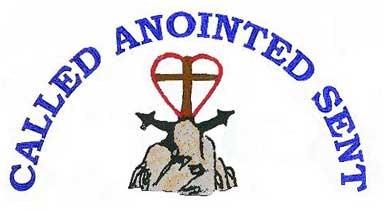 Shane Matthes
Board Member​
Avon Lynch
Board Member​
Ed Brown
Advisor​
David Bossaller
Advisor​
This Very special Board works to keep Called Anointed Sent in compliance with God and man as together they chart the future of ministry for the end time move of God.​